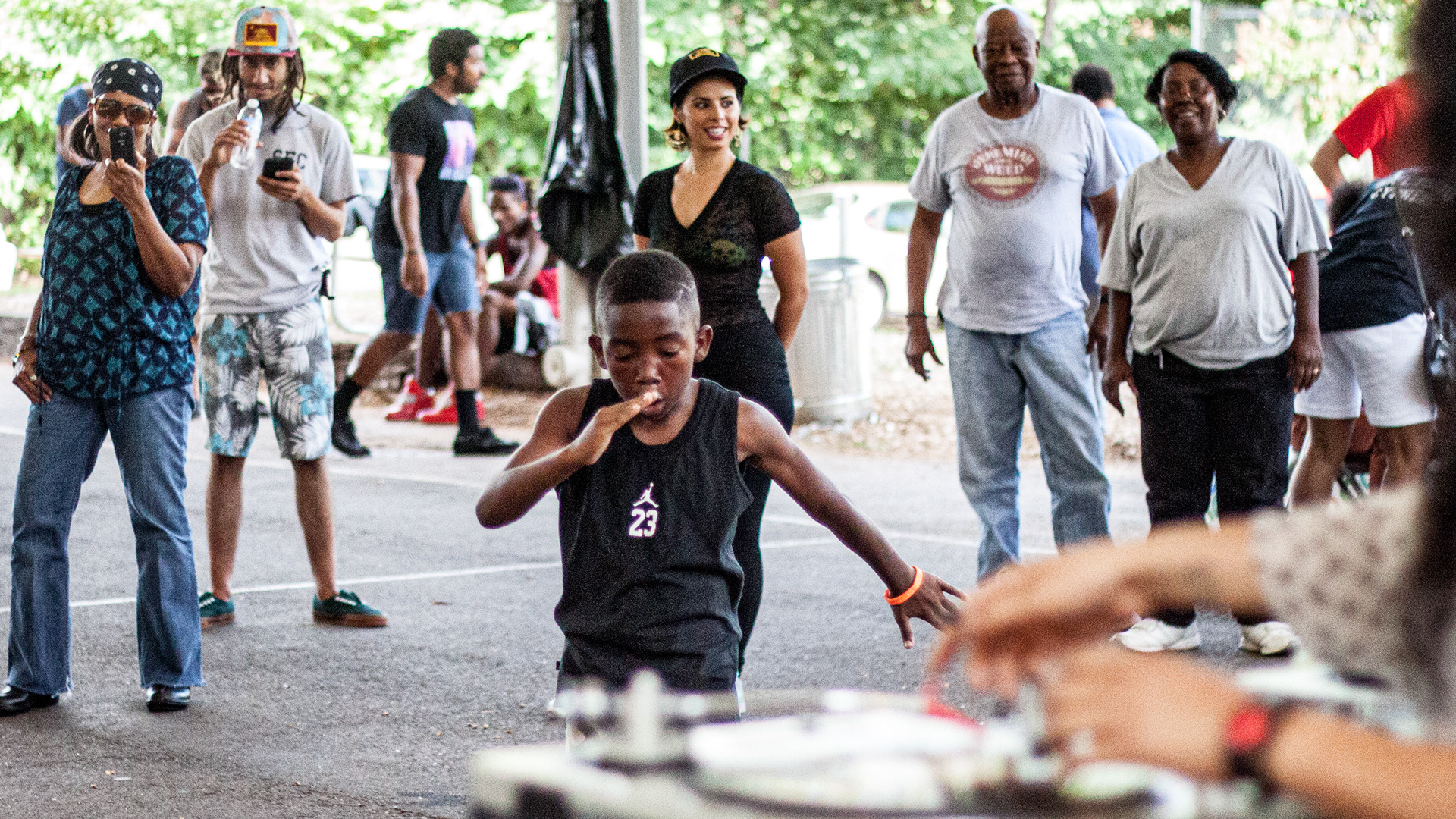 Sometimes you have to take it back to move forward.
This was the thought behind Soul Food Cypher's first fundraising event Back to Basics in 2014. This was one of Soul Food Cypher's first public activations of scale. Drawing inspiration from the New York City's Hip- Hop Jams in the 1970s and 1980s, Soul Food Cypher partnered with the ATL Funk Lordz and Reynoldstown non-profit organization Boyz2Men to raise money for local after school programs. Back to Basics was an afternoon of great food, art, and music. Deejays Jeremy Avalon, Ree De La Vega, DJ Mafioso, and DJ Sky all performed, while local artist Brandon Sadler created a live graffiti mural.
The event was generously sponsored by BeatLab, LottaFrutta, and Boyz2Men.